While the internet is an endless fountain of free information, sometimes, you get what you pay for. This is especially true for never-before-seen "hacks" around the house that probably should have remained unseen, including pest control tips.
In the summer of 2023, a TikTok video that went viral showed someone demonstrating a method for killing wasps with gasoline that is not only dangerous (and at worst, deadly) but also harmful to the environment. A person holds a cup filled halfway with gasoline up to a wasp nest, submerging the nest fully into the cup. It does, in fact, kill the wasps—but at what cost?
Is Gasoline Safe to Use to Kill Wasps?
No, using gasoline to kill wasps is neither safe nor a recommended method. This is because it is a major hazard to any living being. Yes, this may include wasps, but it also includes pets, plants, yourself, and your family. 
Gasoline is highly flammable and extremely dangerous when used inappropriately. It can lead to fires, explosions, and serious injuries if mishandled. Additionally, using gasoline to kill insects like wasps is not an effective or humane method, as it harms the environment, contaminates soil and water sources, and poses risks to other living organisms.
Attempting to use gasoline to kill wasps could lead to the following consequences: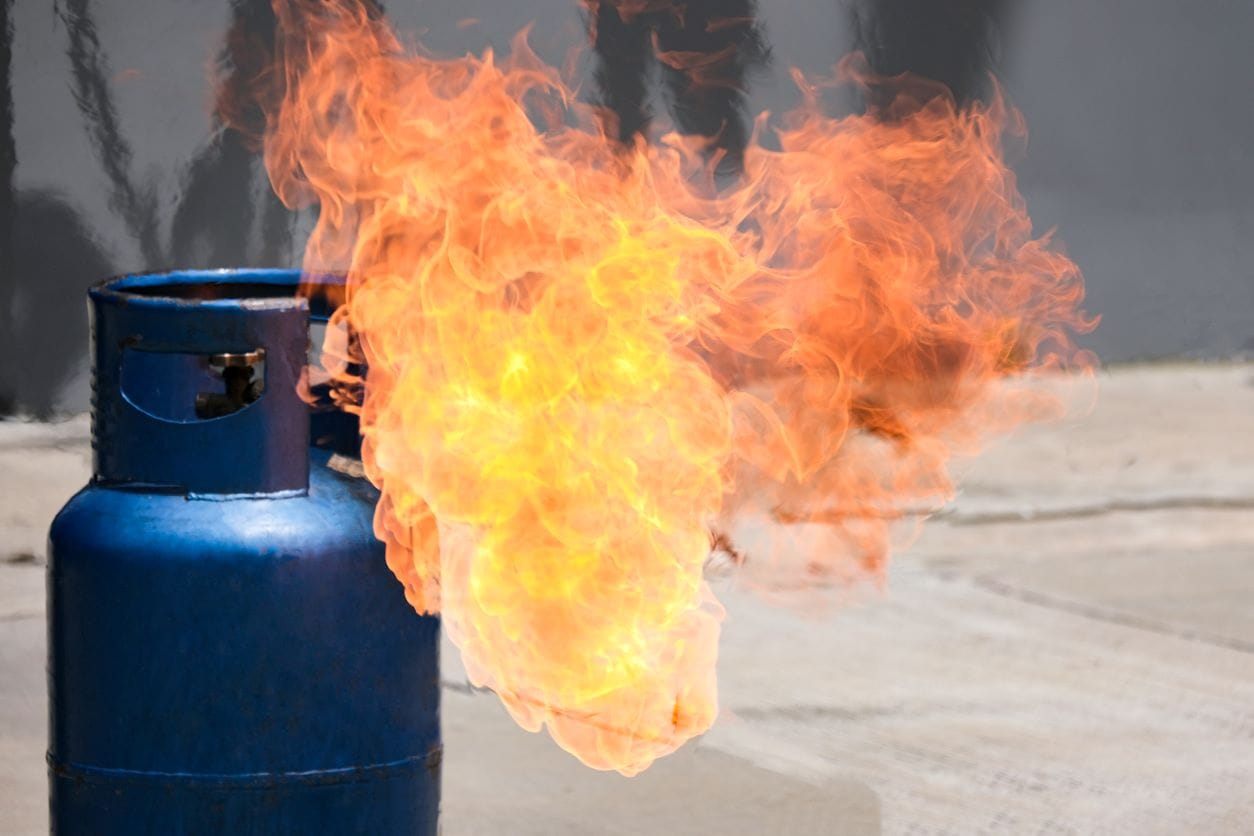 Fire and Explosions 
Being highly flammable, gasoline can easily ignite, leading to fires or explosions. Using gasoline in or around your home can put you, your property, and others at risk.
Health Hazards 
Inhaling gasoline fumes or coming into contact with it can lead to respiratory issues, skin irritation, and other health problems.
Environmental Damage 
Gasoline is no friend to the environment. Spilling gasoline or allowing it to seep into the ground can contaminate soil and water sources, harming plants, animals, and ecosystems.
Legal and Ethical Concerns 
Using gasoline to kill animals, including insects like wasps, can be considered inhumane and may have legal consequences in some jurisdictions.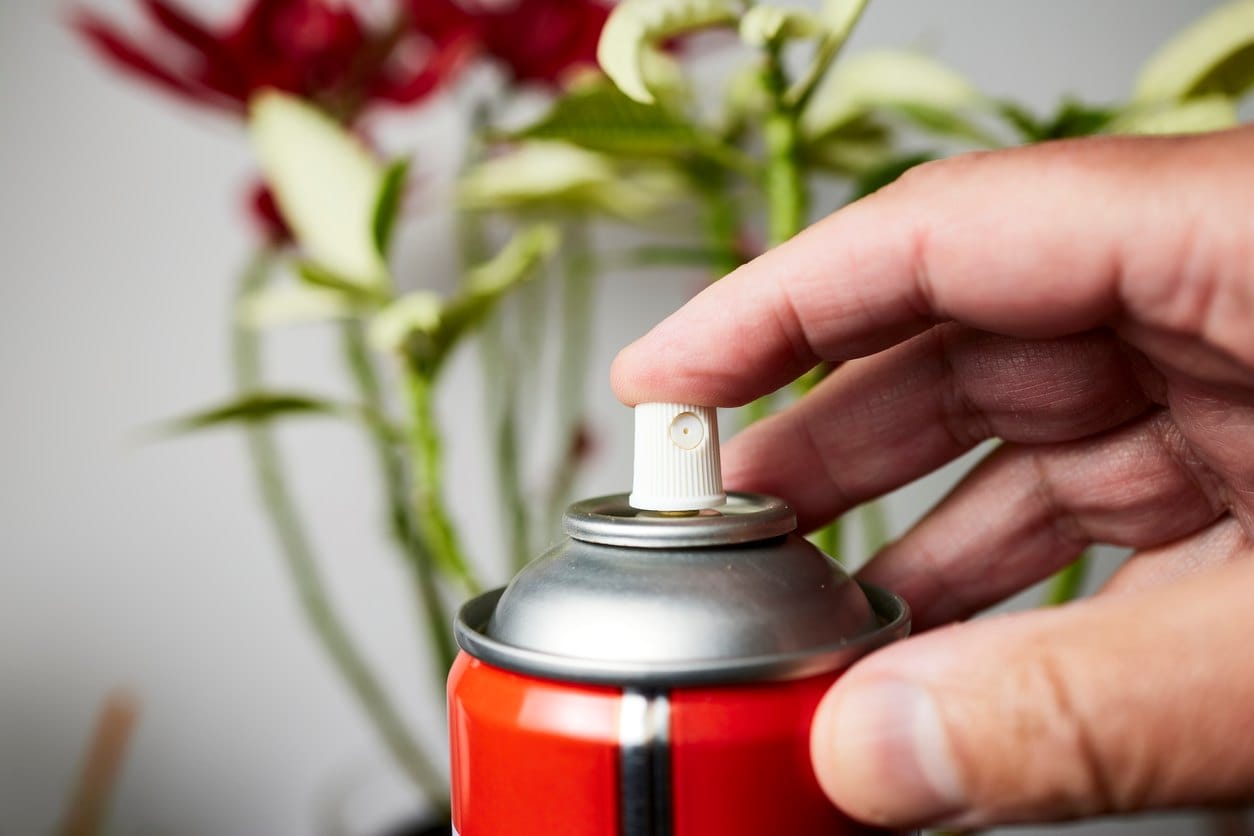 How to Get Rid of Wasps
If you have a wasp infestation, it's best to use safer and more responsible methods to deal with the problem. Consider alternatives such as wasp traps, natural repellents, professional pest control services, or non-lethal solutions that are both effective and environmentally friendly. 
Take action to get rid of wasps with the following steps:
Identify the Nest 
Before taking any action, locate the wasp nest. The way you decide to approach the situation will depend on its location and size.
Remove Attractants 
Make sure that food, sugary drinks, and garbage (indoors and outdoors) are properly sealed and stored, as these can draw wasps to your home.
Use Natural Repellents 
Some natural repellents like essential oils (such as peppermint or citronella) might deter wasps from certain areas if applied strategically. 
Set Traps 
Some available commercial wasp traps use attractants to capture and contain wasps without harming them. These traps can be placed away from high-traffic areas.
Use Commercial Wasp Spray 
There are also wasp sprays you can purchase that are designed to shoot a stream of foam or spray at a distance. These can be effective in immobilizing wasps and destroying the nest; just make sure to follow the product's instructions carefully.
Try the Vacuum Method 
Use a vacuum cleaner with a long attachment to suck up individual wasps as you see them. Seal the vacuum bag in a plastic bag and dispose of it immediately.
Try Non-Lethal Solutions 
Using a mixture of soap and water in a spray bottle can immobilize and deter wasps temporarily. 
Mix a solution of mild dish soap and water in a spray bottle, and spray the nest from a safe distance. This mixture can coat the wasps' wings and make it hard for them to fly. 
Wear Protective Clothing 
If you approach the wasp nest, wear protective clothing, including long sleeves, pants, gloves, and a hat with a veil if available. This will help reduce the risk of stings.
Consider Nighttime Wasp Removal 
Wasps are generally less active and less aggressive at night. If you insist on handling things yourself, we recommend removing the nest during the evening when most wasps are inside the nest.
Put Preventive Measures in Place 
Once the nest is removed, take steps to prevent future wasp infestations, such as: 
Sealing off food sources 

Properly storing garbage

Closing any openings or gaps around your building

Setting wasp traps

Growing herbs and plants that repel wasps

Regularly inspecting your home's exterior for new nests
Employ Professional Pest Control 
Safety should be a top priority when dealing with any pest problem. Using gasoline or other flammable materials is certainly not a safe or responsible approach and could take a turn for the worst. Instead, If you discover wasp nests that are large or in difficult-to-reach areas, it's always best to call a professional wasp removal service. They will be equipped with the safest and most reliable methods for removing wasp nests from your home or business. 
Clegg's provides professional wasp removal services as well as other expert pest control services across North Carolina, including termite treatment, cockroach removal, rodent control, and more. If you're dealing with wasps in North Carolina, put the gasoline down and call Clegg's right away!