PESTS GOT YOUR GOAT IN GREENVILLE? CALL CLEGG'S!
We have defended North Carolina and Greenville homes and businesses against pest infestation for over 5 decades, and we can put all that experience to work protecting your property today. Our pest control specialists are highly trained in the latest, most effective, and safest pest control solutions in the industry. Call us today at (888) MRCLEGG to schedule your FREE General Pest Control Inspection and experience the Clegg's difference for yourself! After all, you should be spending your free time grabbing a bite at Sup Dogs or strolling through the ECU quad, not fleeing from pests in your home. Call us and let us get to work for you today.
LASTING GREENVILLE PEST CONTROL SERVICES
At Clegg's Pest Control, we provide solutions to your pest control problems. Having treated homes and businesses for more than 50 years, it's safe to say we know a thing or two about controlling pest infestations. Committed to delivering exceptional customer service and lasting pest defense, we provide proven pest management in Greenville, NC. Our technicians and specialists undergo constant training in the latest pest control and bug extermination treatments to ensure that we provide you with safe, effective pest management. Whether you have cockroaches, ants, rats, mice, bed bugs, termites, or another pest in your home or business, your local Clegg's Pest Control team in Greenville has the expertise to quickly eliminate the threat. Let us put our 50 years of Greenville pest control experience to work for you. Call (888) MRCLEGG and let us help protect your home today!
WHY CLEGG'S PEST CONTROL FOR YOUR HOME?
Over 50 years ago, our company began with one man helping a neighbor with a pest control problem. More than 5 decades later, what started with one man has evolved into a 13 location company with nearly one hundred men and women that proudly protect properties across North Carolina from bugs and pests. Though our company has grown, our mission remains the same: to protect our friends and neighbors in Greenville and throughout NC from unwelcome and dangerous pests and bugs.
Our Clegg's Greenville Pest Control team is a group of friendly and experienced pest control pros who are passionate about protecting the homes and businesses of our NC neighbors in Greenville and the surrounding areas. We are trained in the latest pest management techniques to ensure that we can provide quick and effective bug extermination that is safe for you, your family, and even your pets. We are well prepared to defend your property from pests through a variety of pest control solutions that include:

Bed Bugs
Have you noticed suspicious dark areas or red spots around the corners of your bed? Do you have mysterious and unexplained bites or red marks on your arms and legs that appear in lines? We may be able to explain that for you; it sounds like you may have a bed bug infestation in your home. Bed bugs are a common nuisance for homeowners in Greenville and eastern North Carolina, and can be hard to detect for the untrained eye. These creepy crawlers seem to introduce themselves in the summer, as we see increased travel spreading these insects to new locations. As travel begins to pick up this summer with more people getting vaccinated, bed bug infestations will continue to rise.
If you are experiencing bed bugs in your home, our Greenville Clegg's Pest Control team can help. Thanks to our extensive training, and our adorably effective bed bug detection dogs, we are able to quickly identify and exterminate bed bugs infesting your home. Every home is different, and therefore our Bed Bug treatment options are highly customizable, and tailored to match your specific needs. If you suspect that you may have a bed bug infestation in your home, call our Clegg's Pest Control team at (888) MRCLEGG and schedule an inspection. Don't wait until tomorrow and let things worsen, call our bed bug experts today.
Termites
Summer time means warmer temperatures and more insect activity in Greenville, NC. Most insects become less active in the colder months but come summer, they are ready to rock and roll. One of the most destructive insects you can encounter in Greenville is termites. These little creatures will feast on the wood in your home and can cause tens of thousands of dollars in damage. Making sure your home is protected against termites is extremely important during the summer months when termites are most active. If you have spotted termites or some of their warning signs, contact Clegg's Pest Control today. Our termite treatment experts will help you eliminate your termite problems and set up preventative measures to ensure that you are protected against future termite infestations.
Mosquitoes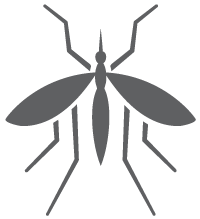 If you have spent a summer in North Carolina you know just how bad the mosquitoes can get. Mosquitoes thrive in the humid climate in Greenville, NC. While this is unfortunate for homeowners and residents of Greenville, there are ways you can keep mosquitoes at bay. The best thing you can do is limit the amount of standing water around your yard. Mosquitoes love water and are attracted to areas with plentiful standing water. Reducing the amount of standing water in your yard will help prevent mosquitoes from congregating and swarming in your yard. If you want to be sure that you are completely protected from mosquitoes in Greenville, NC, contact Clegg's Pest Control today. The professionals here at Clegg's offer premium mosquito management services in Greenville, NC. We will ensure that we get rid of any existing mosquitoes and prevent new mosquitoes from making themselves at home in your yard.

Our Greenville team is happy to be your local pest control heroes!