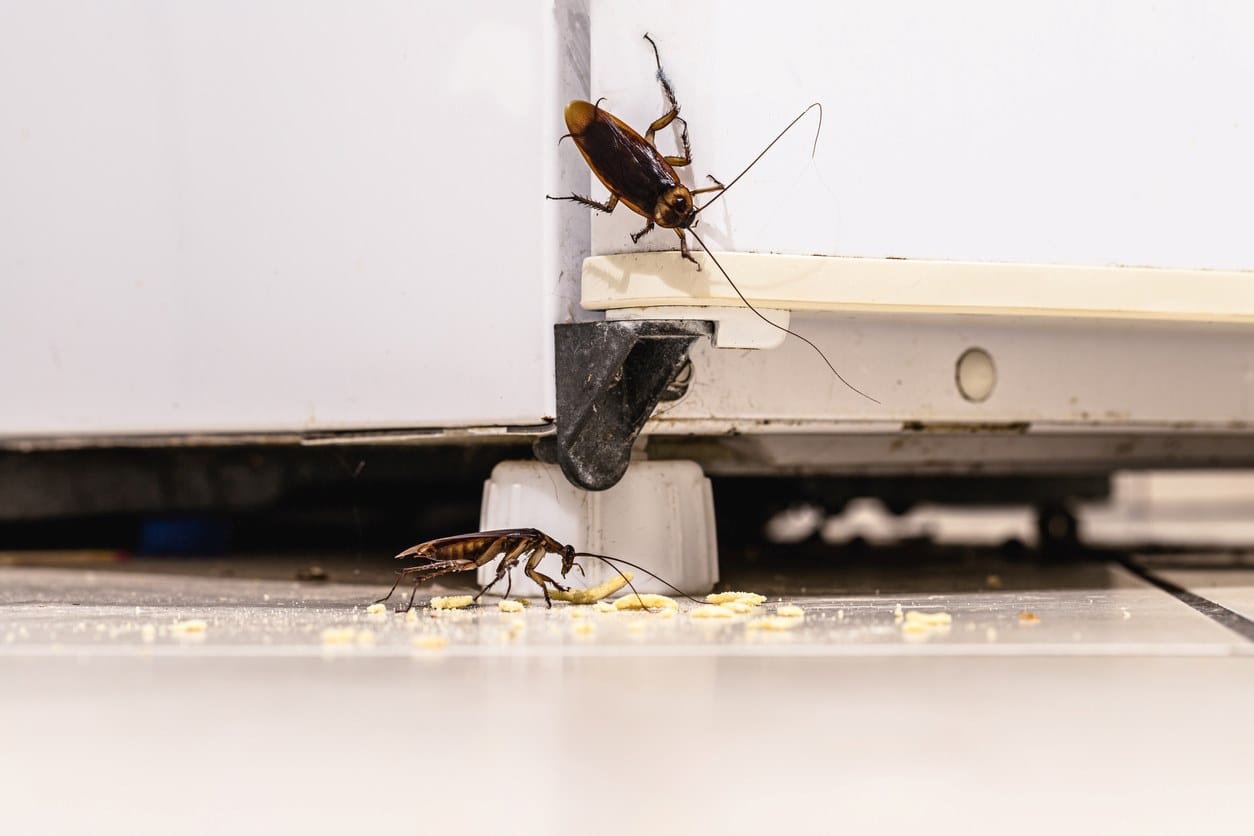 If you are a home or business owner, you have likely had your property invaded by cockroaches at some point. They are perhaps the most common pest in homes around the country, and, at times, homeowners wonder if it is even possible to get rid of them. If you are using DIY or store bought solutions to get rid of these insects, it is unsurprising that they are still hanging around. Store bought cockroach solutions or DIY fixes are ultimately ineffective compared to the treatments used by a trained professional like our team here at Clegg's Pest Control. We use the most cutting edge roach control treatments in the industry. These compounds are safe, effective, and not something that you can find at your local hardware store or supermarket.
Still dubious? Call us or contact us through the form below to schedule a FREE inspection of your home. You can ask our technician all the questions you like about our roach control treatments, and finally have your home rid of these disgusting insects! Give us a call or contact us here online and schedule your FREE initial inspection today.
Roach Extermination from Clegg's Pest Control
Roaches should be dealt with quickly. If they are ignored or not properly treated, they can cause problems for you or your family. The way that they feed and nest causes them to easily ingest and carry a wide variety of dangerous microorganisms. These can include bacteria, viruses, fungi, and other microorganisms that can cause illness. Our Clegg's Pest Control team can safely and effectively get the infestation under control and prevent the pests from returning. We use the latest and most advanced treatment solutions in the pest control industry. These include bait and poison solutions which lure in and kill the roaches currently in your home. Our treatments also act as a deterrent for some time after the initial treatment to prevent other roaches from making their way into your home. If you are suffering from a roach infestation, call or contact our Clegg's Pest Control team for a FREE inspection.
Common types of roaches in North Carolina
There are several types of roaches that are indigenous to North Carolina. If you are finding cockroaches in your home, chances are that they are one of these. The most common types are the American cockroach, the Smokybrown cockroach, the German cockroach, and the Oriental cockroach. Hopefully you're not getting close enough to these disgusting insects to be able to identify their subspecies, but if you have cockroaches flying around in your home, then they are likely the Smokybrown cockroach, which does have wings and can fly. If you see roaches in your home, don't wait til you've seen so many you can call out which type they are. Just call our Clegg's Pest Control team for a FREE initial inspection and let us take care of the problem!
Call Clegg's for Roach Extermination
If you have roaches in your home or business, don't wait and let the infestation worsen. You deserve to be comfortable in your space. Contact us online or call us to speak to our team and schedule your FREE initial inspection.