Have questions about roaches? Our pest control heroes took the time to answer common questions we get from our customers about roaches, how to prevent them, and signs of a cockroach infestation.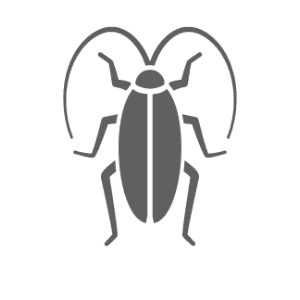 Roach Control & Extermination
Roaches in and around your home can cause big problems. Like many other pests, they can carry diseases that impact humans, including gastrointestinal problems, dysentery and typhoid. In addition, many people are allergic to cockroach droppings. If you have spotted a cockroach in your home, call our team or schedule your FREE initial inspection below.
Contact Clegg's for Cockroach Extermination
Cockroaches are often considered synonymous with garbage, dirt, and poor hygiene.  However, you can have a clean home and still have cockroaches scurrying around that have made their way in from outside. Cockroaches should be dealt with quickly, as they can cause problems for individuals and families. The habits in which they feed and nest cause them to easily ingest and carry/distribute a wide variety of pathogenic microorganisms. These include bacteria, viruses, fungi, and parasites which can cause illnesses, contaminate food, and can harm you and your family.
Some of the diseases roaches have been known to carry include:
Salmonella
E Coli
Typhoid Fever
Leprosy
Plague
Listeria
Other forms of gastroenteritis
Roaches invade our homes and make those intimate spaces their own. No place is sacred, and you can have an unexpected (and unwelcome) visit opening the toilet in the middle of the day as soon as one in the kitchen when getting a midnight snack.  As disturbing physical embodiments of all things filthy, they show that for all of our attempts to fortify against dirt and disease, those efforts alone are often times ultimately futile. Even the cleanest homes can end up with a roach problem if any entry points exist, since roaches can live off of something as unimposing as the glue that seals a cardboard box for months at a time. Any organic matter is a potential food source, and once breeding begins, an infestation can happen in a matter of weeks. Don't wait to get this problem fixed.
If you have cockroaches, don't live in fear! contact your local pest control heroes at Clegg's today to learn how we can help eliminate the infestation once and for all.
The following content was provided by Trey Hinton, entomologist and one of our pest experts here at Clegg's Pest Control. Trey has extensive experience dealing with roaches across North Carolina. Some relevant links have been added to audio transcripts to provide resources or additional information.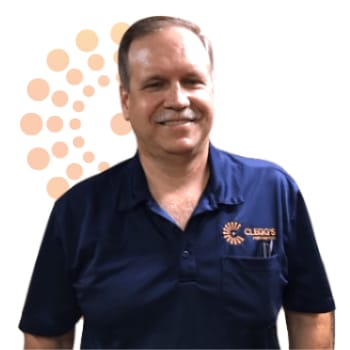 Ready for a Free Inspection?