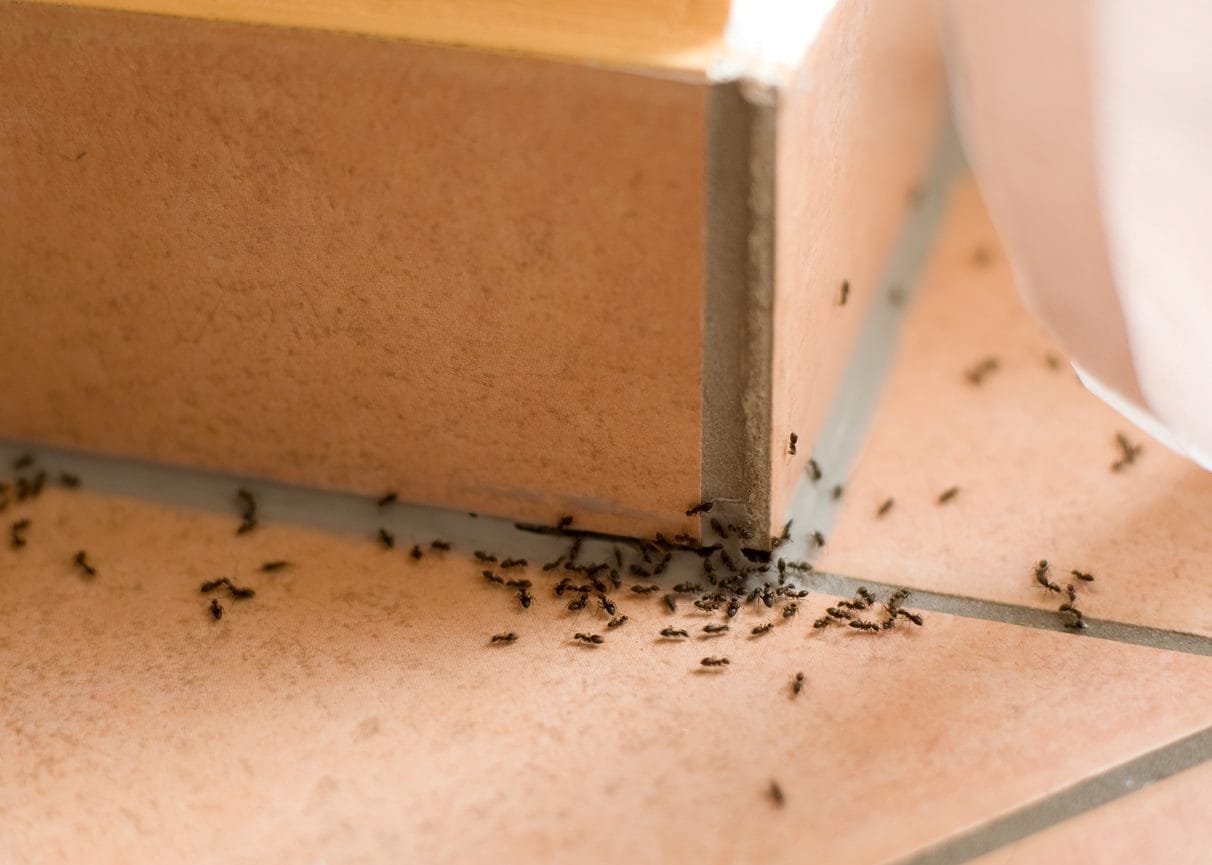 Ants invading your kitchen is a frustrating experience, leaving your pantry and counter items vulnerable to these hungry insects. If ants are able to access your kitchen, you'll soon have a steady trail working its way through crevices and doorways. Spraying pesticides around the kitchen is harmful to the entire household, so several home remedies have been concocted over the years. By mixing borax and sugar together, you have an effective weapon against ant invasions. Read on to learn more about the power of borax and sugar as a pest treatment.
Ants Leave a Trail
There are thousands of ants in just one colony, making it crucial to find a food source nearby. Ants don't send out all of their members in search of food, but instead appoint scouts to survey the area. If you see one or two ants, it's important to eradicate them immediately. They are setting odor trails, similar to leaving bread crumbs on the ground to find your way out of a forest. If they find food, the odor trails attract the entire colony to your kitchen.
Sweet And Deadly
Sugar and borax work well together because the solution mixes an attractant with a toxicant. The sugar brings the ants to the solution, encouraging them to stay away from other kitchen temptations. They feed on the sugar and consume the borax at the same time. Although the borax doesn't work immediately like a spray pesticide, the ants soon die and cut off the odor trail.
How To Apply Borax and Sugar
This solution turns into a wet paste when initially mixed. Place it on cardstock or cardboard, locating it on the ground and away from kitchen food sources. Keep an eye on the solution because it does dry up within a day or two. Replace it as needed, especially if many ants are foraging from it. Keep children and pets away from the mixture as well.
Perfect For The Kitchen
A borax and sugar solution is well-suited to the kitchen environment because it kills off the ants before they return to the colony. If you tried to use this control strategy directly on a colony, the borax wouldn't reach the majority of ants fast enough to be effective. You can keep an eye on the solution as well to see the eradication effort in action with a kitchen application.
With diligent observation and a steady solution supply, your ants will find another region to explore. Unfortunately, some infestations are too big, even for a nifty home remedy. For situations out of your control, contact a pest control professional.
For any concerns or questions about ants in the North Carolina area, contact Clegg's online or via phone at 888-672-5344. Keep those ants out of the kitchen for healthy meals every day.