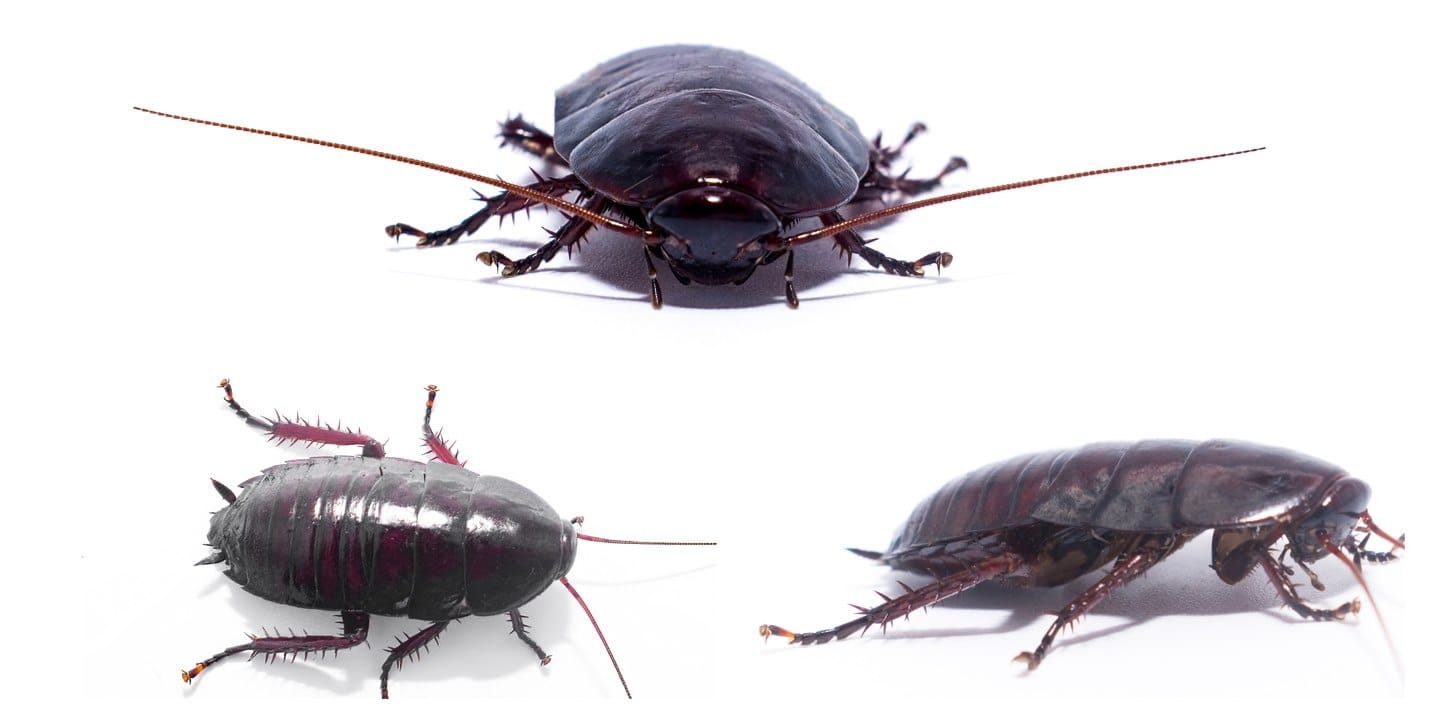 Seeing a Palmetto bug is an indication you may have a roach problem. But don't worry! The team of pest control heroes at Clegg's is here to help you show those critters out and give you back the peace of mind that you deserve. Read on below for more information about Palmetto bugs and how to get rid of them. If you need help dealing with an infestation, contact us online or call us at 888-MRCLEGG today to schedule your FREE initial inspection!
What is a Palmetto Bug?
When people refer to a Palmetto bug, they're probably talking about the common Smokybrown Cockroach. These insects measure approximately one to one-and-a-half inches long and have a rich mahogany color. They enjoy living in trees and wood piles, but may make their way into your home through the attic or crawlspace.
Not sure if it's a Smokybrown? If you see it fly, that's a good indication you have one in your living room.
How Did I Get Palmetto Bugs?
Palmetto bugs will find your home particularly attractive if it has warm and humid areas. If you have any leaks, dripping pipes, or broken faucets, fixing those as soon as possible is a great first step in preventing Palmetto bugs from returning. You can also use a dehumidifier to zap the moisture from the air. Plus, be sure to keep your home free from clutter since these insects like to have many places to hide.
One other tip that's a good rule of thumb for all insect problems: keep your waste and food scraps in proper containers and don't let dishes pile up. Sanitation and sealing up entry points is always the first line of defense when it comes to preventing an array of pest problems.
How To Get Rid of Palmetto Bugs
There are a few ways you can treat this type of roach; glue traps, acids, and liquid residuals. While it may be tempting to treat this pest problem yourself, it always pays to have an expert on your side. The team at Clegg's Pest Control offers FREE initial inspections so you have nothing to lose by calling us!
Our technicians will be happy to create a custom treatment plan and identify points of entry so that we can effectively remove the problem and provide the resources and knowledge required to keep them from returning. Worried about the cost? Ask us about our pest control payment plans.
Choose Clegg's Pest Control
Palmetto bugs are no fun to have in your house. Let us show them the door and keep them from coming back so you can enjoy the things that are most important, like sports games, family dinners, and gatherings with friends.
If you're ready to see what a Clegg's Pest Control hero can do for you, call us at 888-MRCLEGG or contact us online today. Be sure to ask about our pest control special offers and enjoy a home free from things that creep and crawl!