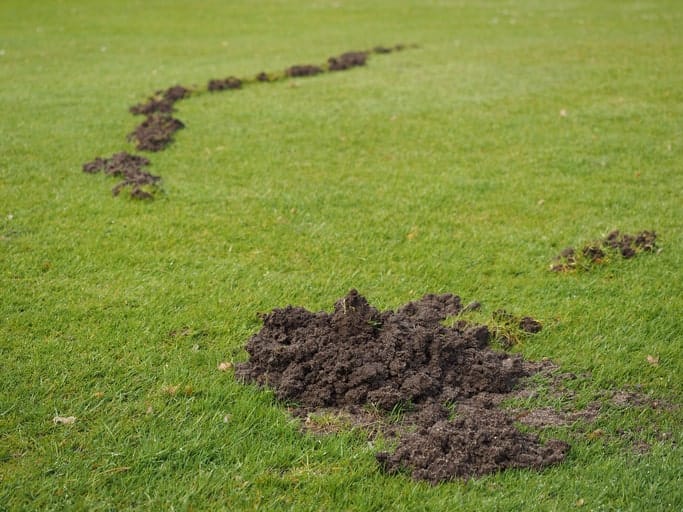 Pests can cause problems in both homes and businesses. Nobody wants wild, disease carrying, critters running around their home or business, especially country clubs and golf courses. Golf courses often have to deal with infestations ranging from cockroaches to rats and even squirrels. These pests can damage a golf course's reputation and create unnecessary work for employees. If your golf course is experiencing a pest infestation, contact the friendly pest professionals at Clegg's Pest Control. 
Clegg's Pest Control has been helping businesses in North Carolina keep their buildings pest- free since 1970. If the clubhouse or cart barn at your country club has been invaded by pests, don't hesitate to reach out to Clegg's Pest Control. Whether you have ants, cockroaches, rats, mice, snakes, bats or squirrels, the heroes at Clegg's pest control can help you eliminate your problem. Request your free initial pest inspection for your golf course facility today! 
Country Club Pest Control in North Carolina 
Maintaining a pest-free country club is important for members, guests, and employees alike. Nobody wants to spend time in a clubhouse that is infested with cockroaches, ants or rodents such as mice or rats. Most country clubs in North Carolina feature a restaurant where members are able to grab lunch or dine with family and friends. Wherever there is food, the pests will come. That is why it is important to be vigilant for pests before they take hold. If you take the proper preventative measures pests won't have a chance to introduce themselves into your country club. 
If you have seen pests such as cockroaches, ants, rodents, bats, or snakes in the buildings at your country club, contact the pest professionals at Clegg's today. We will be happy to provide you with a complimentary pest inspection and help you develop a plan of action to eliminate your current pest problem and prevent new pests from entering your country club. 
Golf Course Pest Control in North Carolina
Golf courses have a variety of buildings where pests can prove to be a problem. The most common building that golf courses experience an infestation is in the clubhouse. Country club clubhouses make a great home for various different types of pests. Pests ranging from ants to bats can make their home in a golf course clubhouse.
Another common area where golf courses experience pests is in the cart barn or the golf cart storage space. Rodents tend to migrate into golf cart storage buildings in the colder months to seek warmth and shelter from the elements. However, during hibernation rodents can cause damage to carts and other golf course equipment.  p In addition to rodents, bat infestation is another popular pest found at golf courses. Both bats and rodents can carry diseases and bacteria that can spread to your employees or customers. Luckily, at Clegg's Pest Control we have sustainable pest control solutions to keep your business pest-free.

Keep Your Business Pest-Free with Clegg's Pest Control  When you're dealing with pest infestation, don't deal with it alone. Our team of pest professionals have the tools to effectively remove pests and keep them out. Give us a call or fill out the contact form to schedule your free preliminary pest inspection.