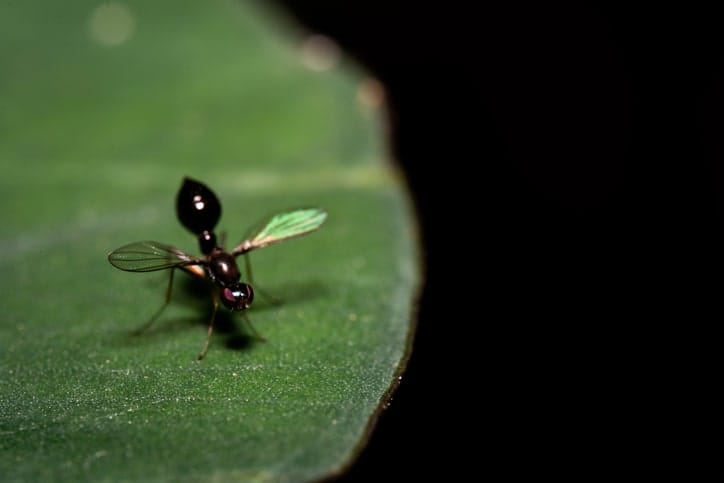 Many people are familiar with the common pests known as termites, but not as many are familiar with termite swarmers. Termite swarmers are the winged version of termites that are produced during the spring and summer months. Once they leave their nest, termite swarmers love to swarm to any wood source available.  We'll walk through how to identify these pests and how to keep them away from your home.
Are Termite Swarmers Dangerous?
While termite swarmers are not dangerous in and of themselves, they can indicate the probable presence of active termites. Active termites are dangerous and can cause structural damage to your home. If you have seen termite swarmers flying around your home or business, there is a strong chance that you have an active termite infestation. Even if you have only seen dead termite swarmers or wings of them laying around on things such as countertops or window sills, the termite swarmers could still be a present issue and lead to an active termite colony. When you spot signs of termite infestation, don't wait around. Our pest control experts at Clegg's Pest Control are here to remove termites from your home and prevent future infestation.
How To Get Rid of Termite Swarmers
If you are seeing termite swarmers flying in or around your home, getting a licensed pest control professional to your home or business is essential to effectively treat termite infestation. i While there are home remedies and pesticides that you can try, neither keep termites out for good. Without preventative treatment plans, you run the risk of termites crawling their way back to your property.  At Clegg's Pest Control, we have sustainable termite solutions including fumigation services that remove difficult pests and keep them away for good. Contact  our team today for a free pest inspection or a quote.
Keep Your Home Pest-Free with Clegg's Pest Control
We know taking care of a home or business means juggling a lot of responsibilities. Working to keep away termites should not be one of them! Let us help you keep your space in pristine condition. With over fifty years of experience in our community, our team of pest control experts are ready to get the job done. When you schedule a free pest inspection, we'll come out and look for signs of infestation and set up a treatment plan. Contact our team to schedule your free inspection today!