Spiders in North Carolina
According to NC State University, there are about 700 species of spiders across the state of North Carolina. That's a lot of creepy crawlers. Some of these arachnids are completely harmless to humans, while others are known to attack when threatened. This guide will give you information on how to identify dangerous spiders in North Carolina, what to do when you have spiders in your home, and when it might be time to call the professionals.
Types of Spiders in North Carolina
There are simply too many types of spiders in North Carolina to list here, so we're focusing on the important ones: the spiders that bite. Many types of spiders bite humans when they feel threatened, but the bites from these three spiders can be particularly painful. The wolf spider, the brown recluse, and the black widow are three North Carolina spiders that you may want to watch out for.
Brown Recluse in North Carolina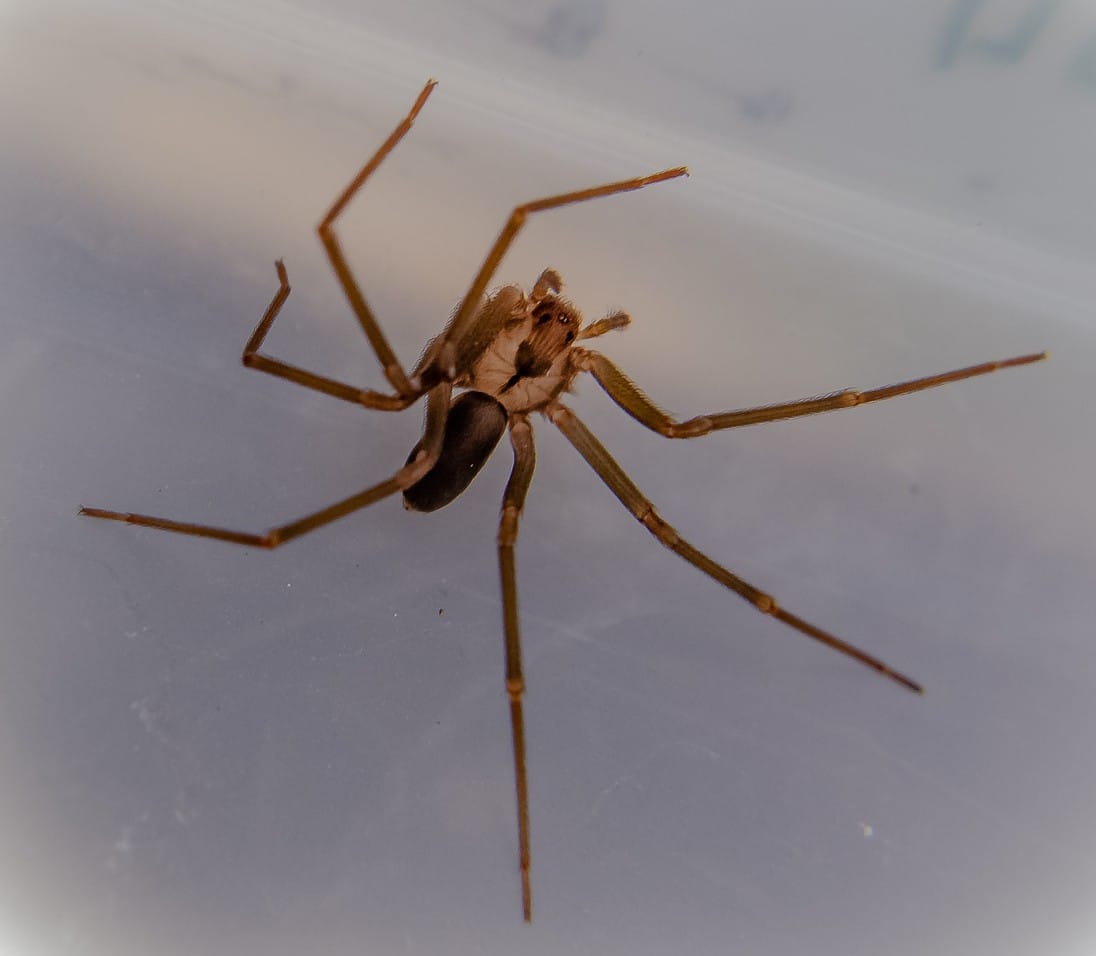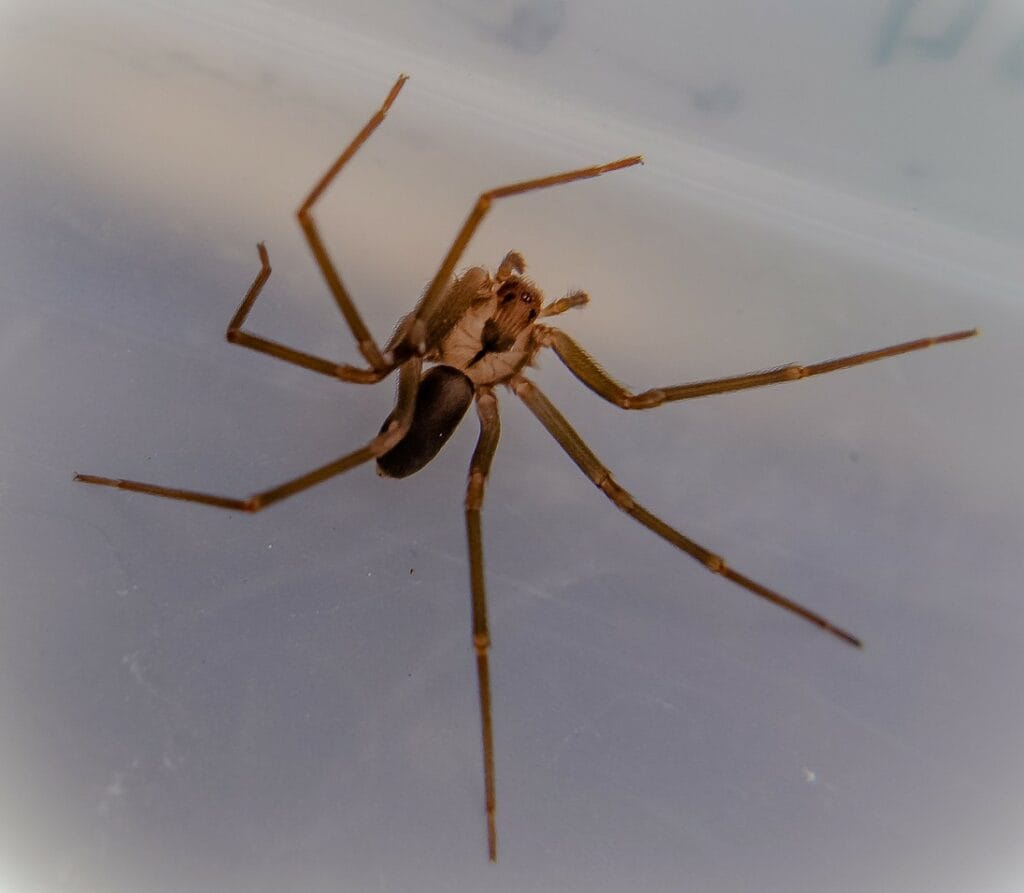 The brown recluse spider is a species of spider found in North Carolina that is known for causing serious reactions with its bite. The brown recluse is small (less than an inch in length), usually brown or tan in color, and has six eyes arranged in three pairs of two. A bite from the brown recluse is rarely fatal but can cause skin lesions, as their venom is necrotic.
Brown recluse spiders are usually found in dark, quiet environments where they can build their nests undisturbed. You may find them in wood piles, in or around outdoor debris, or in a garage. They won't bite unless they feel threatened, but brown recluse bites have been reported from putting on clothes that had become this spider's new home.
Black Widows in North Carolina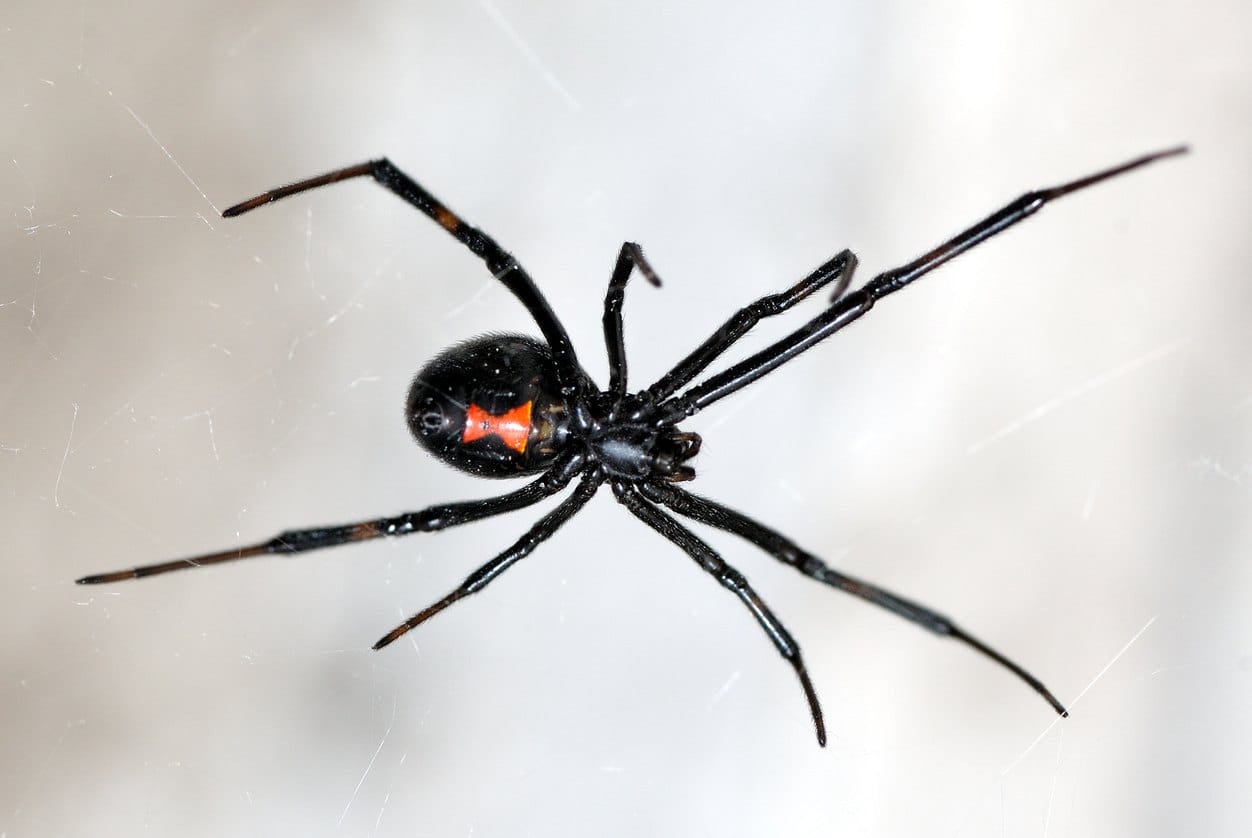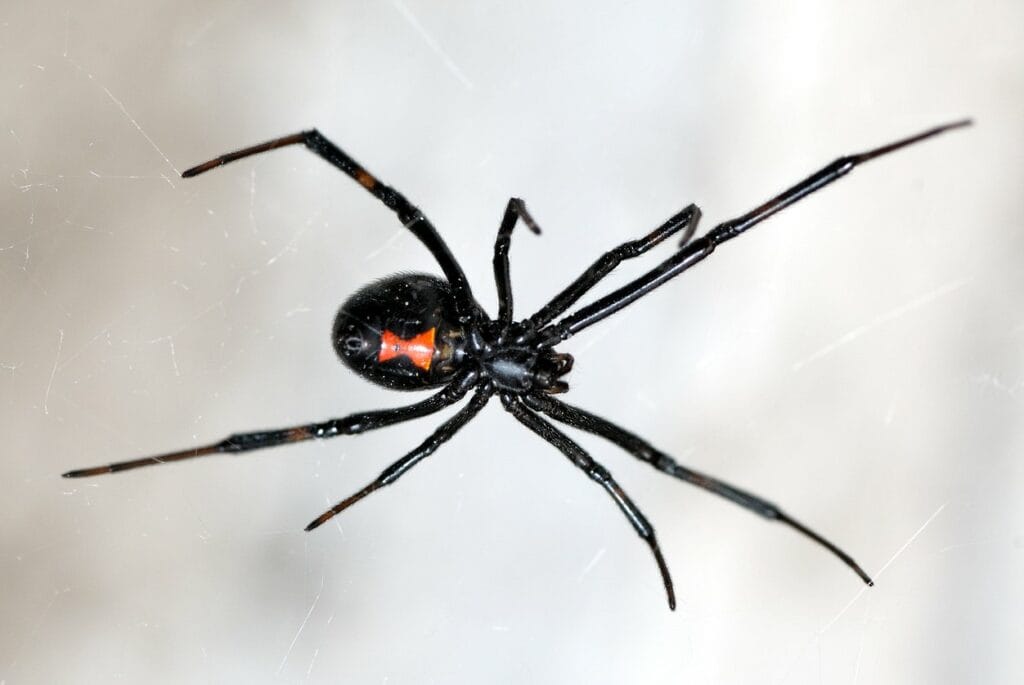 The black widow spider is slightly bigger than the brown recluse, ranging up to an inch and a half in length. Their bodies are black, and they are recognizable by their signature "hourglass" marking, usually red or orange in color. Similar to brown recluse spiders, black widows are solitary and prefer to nest near the ground in dark, quiet places, such as wood piles, holes, or underneath furniture.
Black widows will not bite unless they feel threatened and don't have a way to escape. In fact, most spider bites happen by surprise, when a human accidentally gets too close to a spider without realizing it. While black widows certainly are scary and their bites can be painful, the idea that black widow bites are deadly is a myth. Their bite delivers a neurotoxin that can cause cramps and muscle spasms, but with medical treatment, the chances of a black widow bite being lethal are nearly 0%.
Wolf Spiders in North Carolina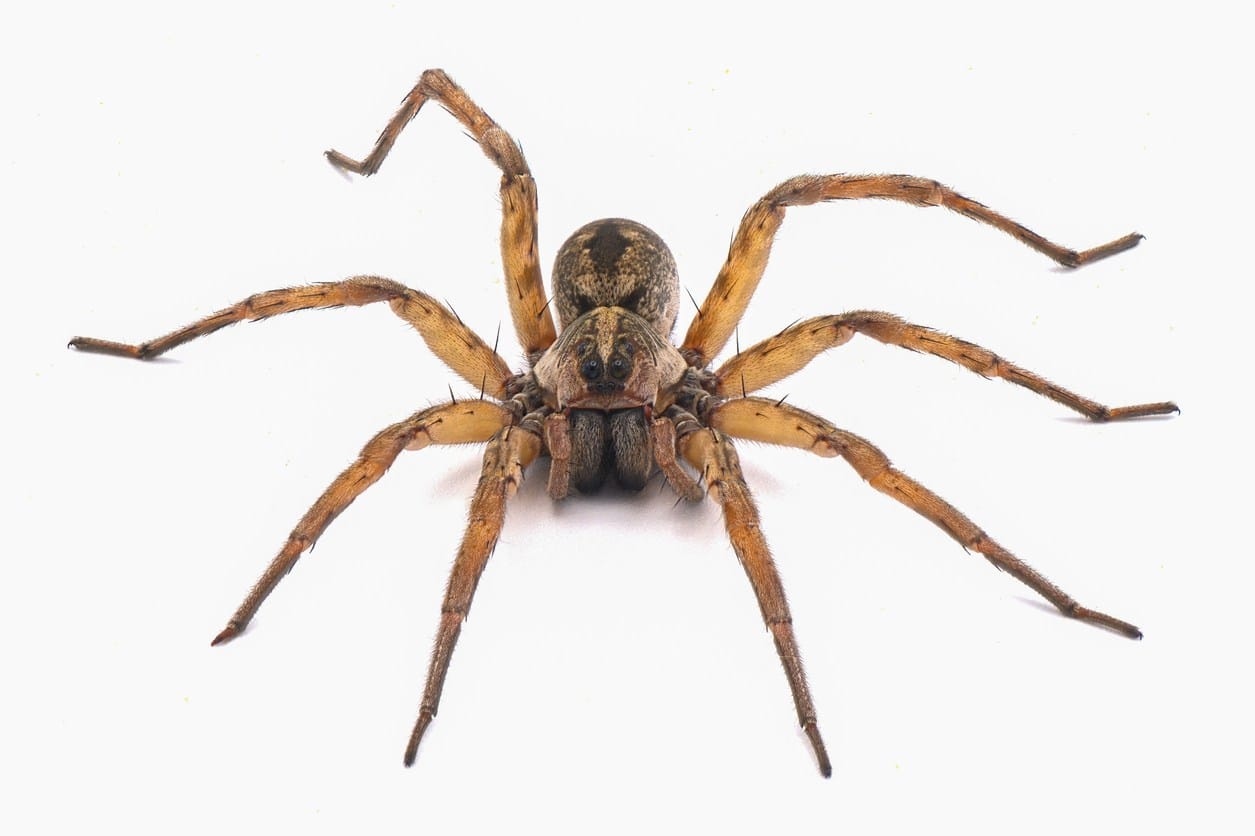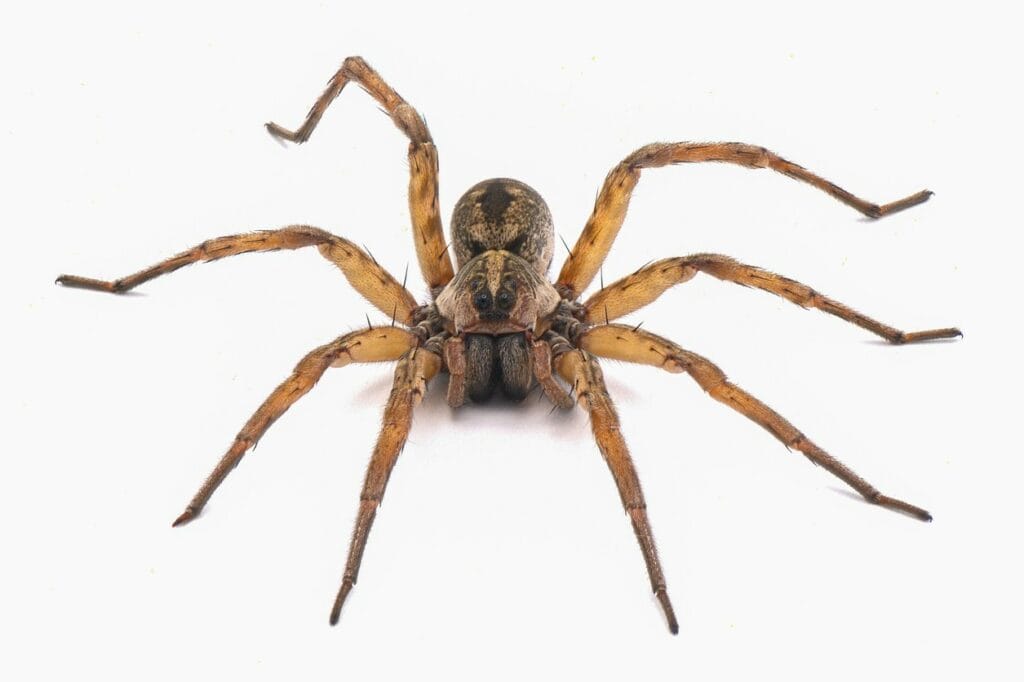 Wolf spiders are a big, hairy pest in North Carolina that prey on flies, mosquitoes, and other small insects. Unlike other types of North Carolina spiders, wolf spiders do not build webs. They catch their prey through sheer athleticism, tirelessly chasing and jumping on their prey. Wolf spiders are usually brown or gray in color and range in size from half an inch to over two inches in length, legs included.
Wolf spiders are nocturnal, so it's unlikely that you'll see one in the daylight. Because they're not especially skilled climbers, if you do see one, it will most likely be at ground level, hiding underneath rocks or furniture or in holes. A wolf spider is unlikely to bite unless it feels startled or threatened, and its bite generally doesn't cause complications besides pain and swelling.
Why Do I Have Spiders in My North Carolina Home?
Spiders may make their way into your home to escape the cold, especially if there are cracks in the foundation of your home, holes in window screens, or other ways for them to enter. Once they're in your home, they may set up shop and make a home for themselves, especially in dark corners or in the basement.
How To Prevent Spiders in Your North Carolina Home
To prevent spiders in your home, inspect the outside of your home for any cracks, holes, or any possible entry point that spiders can use to make their way in. Also, try to avoid things that attract spiders or their prey right outside your home like wood piles, trash, or standing water. However, once you have spiders in your North Carolina home, it may be time to call Clegg's for professional pest control.
Schedule Your Spider Control Treatment With Clegg's Today
Our spider inspection process involves coming to your house to assess the situation, followed by finding possible food sources, entry points, and hiding spots for the creepy crawlers in your home. Once we have a good idea of where the spiders are and how they're getting in, we begin our treatment process, which involves de-webbing the house, eliminating any visible spiders, and leaving a residual treatment to deter their food sources.
If you're dealing with spiders in your North Carolina home, leave it to the experts! Call Clegg's pest control or book your free pest inspection today.