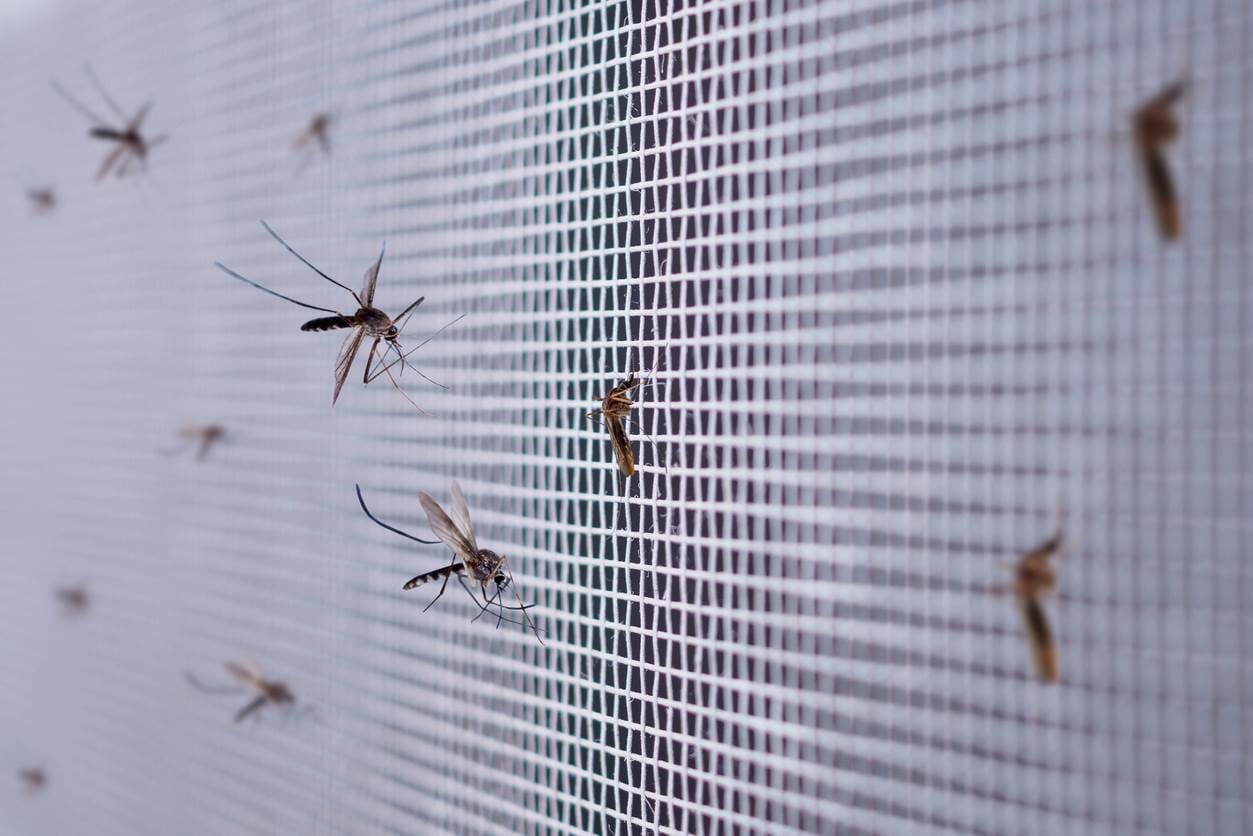 If you're fighting mosquitoes inside your home, we understand how frustrating it can be. Mosquitoes love being near sources of water, so basements make a great place for them to hang out. Considering North Carolina is susceptible to hurricanes during the active storm season as well as regular rainfall throughout the year, having mosquitoes in your house is not as rare as you might think.
Our local pest control heroes can help determine the best course of treatment for your unique situation, so call us today at 888-MRCLEGG for your FREE inspection. Plus, speak to a member of our team or read on to learn more about mosquito management options in general.
How Can I Tell If I Have a Mosquito Infestation?
First and foremost, if you're getting bit! There are also several factors that make your home an appealing place for mosquitoes to spend their time, including having standing water, dampness, or moisture control problems.
Mosquitoes require water to reproduce, as it's where the female lays her eggs. Therefore,  eliminating any leaks or puddles in or near your basement is crucial in telling those mosquitoes to make their home elsewhere. Do you have leaky pipes in your crawl space? Moisture under your home? Does water enter your basement during storms? Even having plants in stands or trays that hold water can provide a place for mosquitoes to lay their eggs. Look for small larvae that wiggle around; if you see any, dump out the water. Fixing these problems will help prevent a mosquito infestation in the future.
How To Prevent a Mosquito Infestation
If you have barrels around your home to collect water, make sure that these have tightly sealed lids. If your basement is prone to dampness or flooding, invest in a sump pump (a container that collects water to help manage runoff water) or contact your plumber to find a solution that prevents water from entering your home. Our team can help recommend and install these. Be sure to check under sinks, any sprinkler or irrigation systems, and crawl spaces for leaks or moisture as well.
You should also check the screens on your windows and doors to make sure they are tightly sealed and there are no holes. If you do have standing water on your property, remove any unnecessary vegetation around the area and keep it clear to help keep mosquitoes at bay.
How Does Clegg's Treat a Mosquito Problem?
One of our pest control heroes will conduct an inspection and determine the source of the problem. We will then create a custom management plan that is unique to your situation. Since mosquitoes can be carriers of the West Nile virus, malaria, and encephalitis, it's important to us that we use the safest yet most effective materials to get those pesky mosquitoes out of your home. Call us at 888-MRCLEGG for a FREE inspection and get ready to kick those mosquitoes to the curb!
Why Should I Choose Clegg's?
We are a family-owned and operated local business that began serving North Carolina in 1964. That means we are committed to serving you with the best products and friendliest team. We want to help our friends and neighbors live comfortably and provide safe, personalized, and effective treatments! When you choose to work with Clegg's, not only will your problem be gone, but you'll have a trusted partner for future pest control needs. We invite you to learn more about our company and schedule your free inspection by calling us at 888-MRCLEGG.