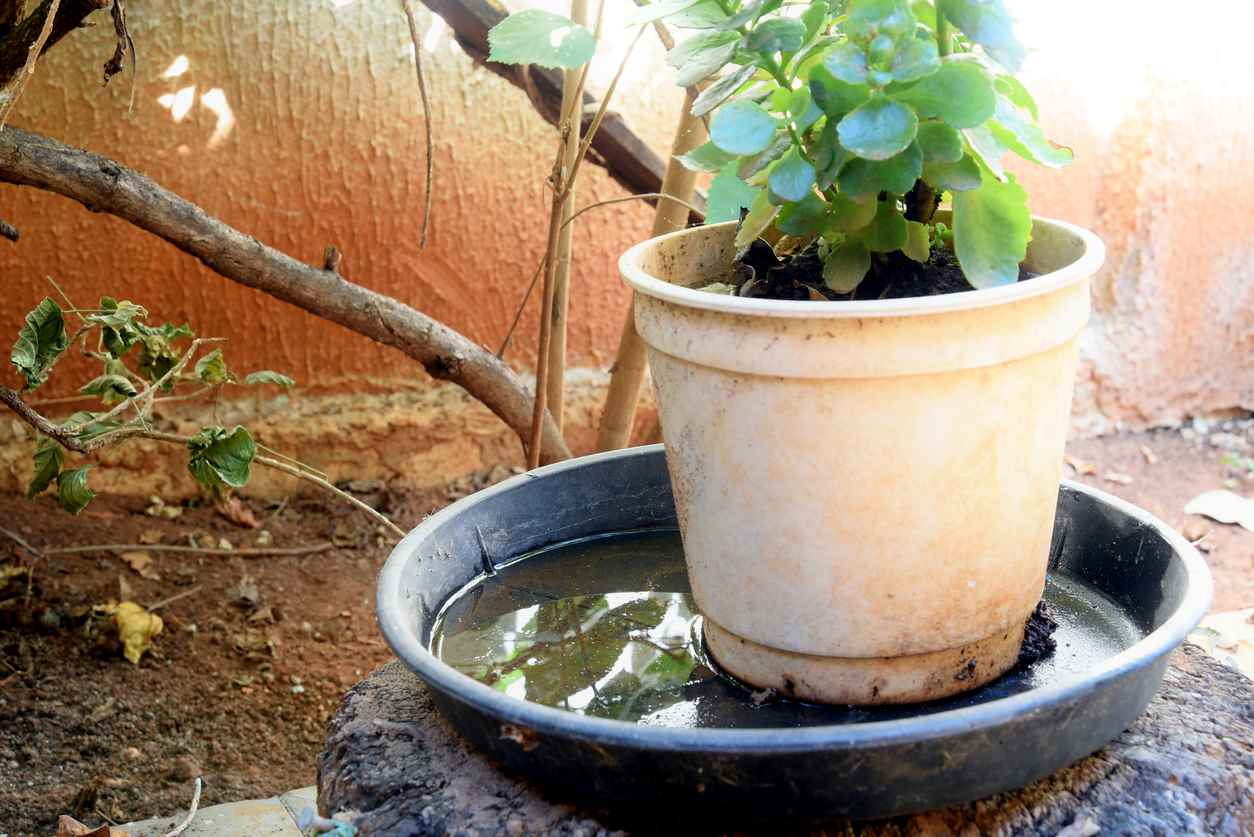 Have you ever wondered where mosquitoes go when we can't see them? These little buggers are really good at hide and seek, sometimes sneaking up and biting you when you least expect them to. Are they living in your house? Do they hang out in the parts of the U.S. that you live in? In this article, we will answer all these questions and show you what a mosquito's life looks like when you can't see it.
A mosquito lives a pretty simple life, whether that be in your backyard or in the amazon. Mosquitoes are born from eggs that are laid in stagnant water and will usually live in the same area for the somewhat short duration of their life.
How high do mosquitoes fly?
Mosquitoes have been known to live between ground level and 30 feet high. Their wings are not very powerful and they also do not have any reason to fly very high up into the air as they breed in water.
Some species of mosquitoes may fly in wooded areas because trees provide them with shelter. Other than this, mosquitoes will stay relatively low to the ground.
How far do mosquitoes travel?
A mosquito will travel to find a host, as it needs blood to nourish its eggs and reproduce.
Typical mosquitoes that breed in your backyard do not travel very far to breed. They may travel only 300-500 feet from the location in which they were bred. This is because it will most likely find you or small animals in the area to feed on.
A majority of mosquitoes will travel between one and three miles away from their breeding ground. In some cases, mosquitoes have been known to travel between 30-40 miles to find a host.
Where do mosquitoes come from?
Mosquitoes come from eggs that adult mosquitoes lay in stagnant water. The mosquitoes live the first part of their lives in the water before they develop into adult mosquitoes themselves.
After the female adult mosquitoes are fully developed and start to fly, they will be fertilized by a male mosquito. The female will fly off to look for a host so she can nourish her eggs. This is why mosquitoes are attracted to humans. It's because they need the blood of a host to reproduce.
Where do mosquitoes live during the day?
Most mosquito species are nocturnal, meaning they feed during evening hours and throughout the night.
So where are all of them during the day? Mosquitoes usually lay dormant during the day in whatever shelter they can find. They will mostly gravitate towards dense debris that contains moisture. This includes thick grass, piles of leaves, and heavily wooded areas. Mosquitoes will find any crevice that they can during the day to lay undisturbed until the evening.
Although there are not many, some mosquito species are not nocturnal and feed during the day.
Where Do Mosquitoes Live During the Winter?
Where do mosquitoes live in the house?
Are there mosquitoes living in your house and you can't seem to identify where they are coming from? Mosquitoes will most likely find somewhere dark and undisturbed if they are living in your house. This may include places like the attic, the basement, or the garage.
If you have noticed an unusually large amount of mosquitoes in your home, you may have a serious problem on your hands. One or two mosquitoes may wander into your home occasionally when a door or window is left open too long. If you are experiencing many mosquitoes inside your home, you should call an exterminator to have your home inspected.
Where do mosquitoes live in the United States?
Mosquitoes are known to live in warm climates as they need it to lay their eggs and reproduce. The most popular locations for mosquitoes to live in the US are the southeastern states. The maps below show CDC's best estimate of where the Aedes species of mosquitoes can be found in the United States.
Including North Carolina, all of these southern states see a spike in mosquito population throughout the warmer months of the year. This is due to mosquitoes coming out from the shelter they remained in for the winter. Some mosquitoes will lay their eggs just before winter and the egg will not hatch until the next Spring. These eggs are able to survive the winter before hatching.
Are there places where mosquitoes don't live?
The only two places where mosquitoes are not believed to live are Antarctica and Iceland. This is due to the very low temperatures of these two places. The water is so cold that mosquitoes cannot breed in these locations.
You may think that there are other places that probably don't have mosquitoes like Alaska, Greenland, or perhaps Russia, but all these places deal with mosquitoes during the summer months.
North Carolina Mosquito Control With Clegg's
Mosquitoes live just about everywhere in the world and there isn't much you can do to get away from all of them during darker hours in the summer months. In locations like North Carolina, mosquitoes can make life very uncomfortable during the warmer months of May through August. Clegg's can help you control your mosquito problem.
If you live in an area that is heavily populated with mosquitoes, you may want to consider having Clegg's Pest Control inspect your property before having any summer evening get-togethers. Mosquitoes can easily ruin a party that you are having outdoors. If you live near wooded areas or small bodies of water, you may have it worse than others.
Contact us today and we will come by to inspect your property for mosquitoes free of charge! Once we have assessed the situation, we'll give you recommendations on what has to be done to get rid of the mosquitoes in your area.