Rambo – Our Canine Bed Bug Detector!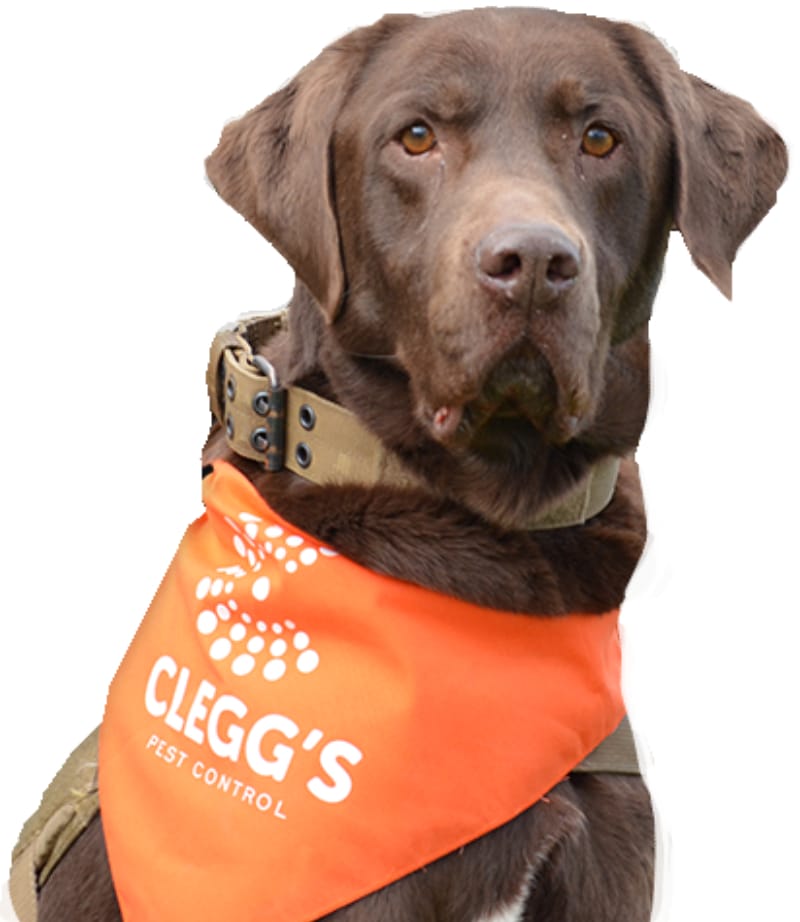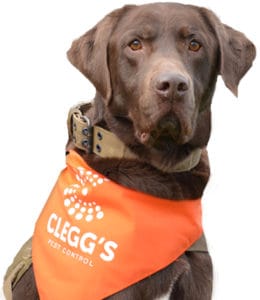 Clegg's Pest Control is proud to employ a specially trained bed bug detection dog, our Rambo! In addition to being a Very Good Boy, he is specially trained to detect the presence of live bed bugs in homes and offices. Once he alerts his handler to the presence of the bugs, our trained bed bug professionals develop a bed bug treatment plan to rid your property of these pesky critters.
Rambo (pictured right) is our firstbed bug dog. Rambo is a chocolate lab. He joined the team in July of 2012 and came to Clegg's already trained to detect bed bugs. Since arriving, he has gone through additional training with Clegg's team to ensure that Rambo is able to efficiently identify and eradicate bed bugs. Rambo visits homes and businesses in the eastern regions of North Carolina.
Bed bug dogs go through initial training with an experienced trainer. Once the dog knows its job, "team" training is held so the new handler and dog will learn to work together. Bed bug dogs detect the bugs based on their scent. Human noses are not sensitive enough to smell bed bugs, but these dogs have no problem finding them. When Rambo finds an infestation, he sits down and points (or stares) at the bug's location. Once he finds bugs, he is rewarded with a toy as a form of positive reinforcement. At this point, the Clegg's pest professionals take over, evaluating the extent of the problem and determining the best treatment option. The treatment plan is then discussed with the homeowner and Clegg's gets started killing bed bugs.
To follow Rambo's exploits, like the Clegg's Facebook page. We'll periodically be posting photos, notes, and videos of him at work.
If you believe you have bed bugs, don't let the infestation get out of control. Call Clegg's today at 1.888.MR.CLEGG to schedule an appointment or contact us online.