1520 INDUSTRIAL CENTER CIR.
CHARLOTTE, NC 28213
Fill out the simple form and a member of our team will be in contact with you shortly!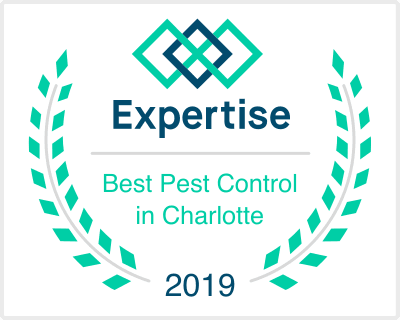 Don't Let pests run your home this fall!
Charlotte's got a lot, it's true. Unfortunately, Charlotte's also got a lot of insects and pests! Do you have some of those unwelcome pests in your home? Your local Clegg's Pest Control Heroes are here to help! With over 50 years of experience serving Charlotte and North Carolina, we are your local pest control experts. Call us today at (888) MRCLEGG and schedule your FREE initial inspection!
Quality Pest Control Services in Charlotte
Our tailored pest protection treatments are the best in the industry. With over 5 decades of history working to control and eliminate pests in Charlotte and the greater Mecklenburg county area, you can trust our pest control heroes to protect your home. Our goal is to maintain the highest levels of customer satisfaction and provide the most effective, *safe* solutions for pest defense in the industry. Our service technicians are highly trained to deal with all different types of pest infestations, and approach your pest control problem with a unique solution that will be effective for your home. Ready to keep your eye on that Carolina Panthers game on TV instead of on the lookout for unwanted pests in your home? Call (888) MRCLEGG or contact us online to schedule your FREE initial inspection today.
Why Clegg's Pest Control?
Clegg's Termite and Pest Control is proudly family owned and operated for over 50 years. We are licensed by the North Carolina Department of Agriculture, and with 13 locations are proud of our long history of serving Charlotte and North Carolina. Why Clegg's? When you work with our pest control heroes, you can be confident that our treatment of your pest problem will be quick and effective. Most importantly, however, it will be safe for you and your family. We employ a friendly, professional staff of technicians and specialists who are trained in the most effective and safest pest control practices in the industry. We provide a wide variety of solutions to protect your home, including:
Clegg's Fall & Winter pest control forecast 
Bed Bugs 
Have you noticed small dots of blood, or dark spots on your bed or other cushioned furniture? Are there small egg shells or droppings around your home? Do you have strange bites on your legs or arms? Bed bug infestations become much more common in the fall and winter due to all the travel in the summer and around the holidays, which moves bed bugs around the state and country to new homes. Despite the reduction in travel due to the pandemic, we are still experiencing a huge increase in bed bug calls, as we do every fall and winter.
Bed bugs can often be difficult to identify, and live in other areas of the house than the bedroom alone. However, we can effectively identify a bed bug infestation thanks to the trusty noses of our Clegg's bed bug detection dogs. Their canine noses can sniff out a bed bug infestation in your home similar to how drug sniffing dogs perform their work. In addition to being incredibly effective, they are also highly adorable and friendly. Do you think you may have a bed bug infestation in your home? Don't wait, call us today and speak to one of our bed bug experts to schedule an inspection.
Wildlife
With colder temperatures comes an increase in phone calls to our wildlife control team here in Charlotte. Why? Well, when things cool down in fall and winter we can wrap ourselves in blankets and sip pumpkin flavored lattes. Wildlife like rats, mice,  squirrels, and more don't have that option! Therefore, they seek refuge in your home, whether it be the attic, basement, or even inside the walls in the case of rodents. If you are hearing noises in your home and suspect you may have a wildlife problem, contact our team this winter and let us take care of the problem! 
Call your Charlotte pest control heroes!.
GENERAL PEST CONTROL
Clegg's Termite and Pest Control is equipped to deal with virtually any pest or insect that you could spot in your home. While some pests like bed bugs and termites require specific treatment, for the rest we have a variety of customizable treatment options. If you have anything from spiders and silverfish to roaches and rats in your home, we are here to help. Whatever the pest, we have 50 years of experience protecting homes in Charlotte and North Carolina from unwelcome insect invaders. If you need an 
ant exterminator
, local 
roach exterminator
, or general pest prevention, we're your local experts! Not sure what pest you have in your home? Visit our Bugs of NC page to view pictures and descriptions of some of the most common pests in Charlotte and NC. Whether it is a pest you recognize like 
mosquitos
or one you have not seen before, our team at Clegg's will take care of it for you. Call your pest control heroes at (888) MRCLEGG to schedule your FREE General Pest Control Inspection today.
BED BUG CONTROL
Charlotte is a popular area for bed bug infestations, both in homes as well as commercial buildings like hotels. Unfortunately for homeowners, it can be hard to tell if you have a bed bug infestation in your home. Bed bugs don't just live in beds, but also thrive in furniture like sofas and love-seats. If you have noticed
 signs of a bed bug infestation
 in your home, call us now to schedule an inspection. Our 
bed bug treatment options
 are highly customizable as every home or commercial building is different, and the scope of treatment may vary. Our highly trained staffs have years of experience dealing with bed bugs in homes and businesses in the greater Charlotte area, and are ready to get to work for you today. Call (888) MRCLEGG to speak to one of our team members about your bed bug problem, and to schedule your inspection. We are ready to help as your 
local Charlotte bed bug exterminators
!
TERMITE CONTROL
Termites happily thrive in Charlotte and the surrounding counties thanks to the warmer climate of the southeast. As winter ends every year they rise up with the Spring temperatures. They then begin happily eating away at the foundations of local homes and businesses, blissfully unaware that they are causing thousands of dollars in property damages. Our Clegg's team is ready to put a stop to that. We have been treating and eliminating termite infestations for decades in Charlotte and throughout NC, and are ready to do the same for you. At Clegg's we employ a variety of different 
Termite Extermination and Control
treatments to quickly and effectively eliminate termite colonies threatening your home or business. If you think you may have a problem with termites, call us at (888) MRCLEGG and schedule your free inspection. We are ready and standing by to begin treating and protecting your home from termites, call us today and let us get to work for you.
WILDLIFE CONTROL
Most homeowners are not as happy to have rodents or wildlife in their house as they are the family dog or cat. Therefore, we at Clegg's Pest Control have been trapping and removing wildlife like squirrels, rats, mice, bats, and more from Charlotte homes for decades. If you suspect that there may be an animal living in your attic or crawlspace, or another area of your home, call us. Our 
rodent and wildlife control
 team knows all the tricks when it comes to catching and removing unwelcome wildlife from your home. If an unwelcome furry visitor has found its way into your home, call us at (888) MRCLEGG and let us help it find its way right back out!
FUMIGATION
Clegg's Pest Control is one of few companies in NC that are licensed to provide 
fumigation services
. Some pests, like powder post beetles, dry wood termites, and old house borers, require structural fumigation to eliminate. We at Clegg's have years of experience in the fumigation of both residential and commercial structures. We can also perform chamber fumigation if required on smaller items like furniture in your home or business. Our highly trained and experienced team of Clegg's fumigators works effectively and with all necessary precautions to remove your pest infestation while maintaining your property. Do you know or suspect that your Charlotte home or business may require fumigation? Call us at (888) MRCLEGG today and speak to one of our dedicated support members about how fumigation can help rid your home or business of unwanted pests.
ADDITIONAL CLEGG'S SERVICES – RESIDENTIAL & COMMERCIAL
Our highly trained and professional team of technicians and specialists at Clegg's offers a variety of pest control services to homes and businesses in Charlotte and the surrounding counties. Didn't see your pest mentioned above? No problem. There are so many 
insects native to NC
 that can find their way into your home that it is impossible to list them all here. However, if its crawls, jumps, or flies, we at Clegg's have dealt with it before. Whether you need 
pest control for a commercial building
 or for your home, we are standing by and ready to leap into action to protect your home from unwanted pests. Call us now at (888) MRCLEGG and speak to one of our team members about helping you today.
CONTACT CLEGG'S TO RECEIVE EXPERIENCED PEST MANAGEMENT IN CHARLOTTE, NC
If you're ready to discover the convenience and satisfaction of Clegg's customized pest control services, give us a call at (888) MRCLEGG
. 
You can also 
contact
 our Charlotte branch online to schedule a FREE General Pest Inspection and ask questions about our treatment options. Whether you are a student at UNC-Charlotte or Davidson, or a homeowner in Ballantyne, no one likes to deal with unwelcome pests in their home. Our pest control professionals will take care of the pests bothering you and your family so you can spend more time on what matters, like day trips to Lake Norman or the 
U.S. National Whitewater Center
! Call us today, and let us get to work protecting your home.
Cities Services by the Charlotte Clegg's Branch
Do you live in one of the cities below? Good news, Clegg's Charlotte is your branch! Call us at (888) MRCLEGG and speak to our team about we can protect your home today. Call before 3pm and receive Same Day Service!
ALBEMARLE
BELMONT
BESSEMER CITY
BETHLEHEM
CHARLOTTE
CHERRYVILLE
CHINA GROVE
CONNELY SPRINGS
CONOVER
CORNELIUS
CRAMERTON
CROUSE
DALLAS
DAVIDSON
DENVER
GRANITE FALLS
GRANITE QUARRY
HARMONY
HARRISBURG
HICKORY
HUDSON
INDIAN TRAIL
IRON STATION
KANNAPOLIS
KINGS MOUNTAIN
LAKE WYLIE
LENOIR
LINCOLNTON
LOCUST
LOWELL
MAIDEN
MIDLAND
MINERAL SPRINGS
MINT HILL
MOORESVILLE
MOUNT HOLLY
MOUNT PLEASANT
MT PLEASANT
NEWTON
NORTH CHARLESTON
PINEVILLE
SHELBY
SHERRILLS FORD
STANFIELD
STANLEY
STATESVILLE
STONY POINT
TROUTMAN
TROY
VALE
WADESBORO
WAXHAW
WEDDINGTON
WESLEY CHAPEL
WINGATE